Fresher, Safer, Longer-Lasting: Silver-Based Antimicrobials Enter a New Era
Fresher, Safer, Longer-Lasting: Silver-Based Antimicrobials Enter a New Era
A new generation of silver-based antimicrobial treatments for textiles, utilising unique delivery systems, is poised to usher us into what one might call the era of Odour Control 2.0.
Silver inhibits the growth of odour-causing bacteria on textiles through the release of silver ions (Ag+), which break down the cell walls of microbes and interfere with their normal metabolic processes; but the efficacy, durability, safety, and environmental effects of silver treatments can vary widely. Despite silver's established history as a safe and natural antimicrobial, many of the current technologies have fallen short.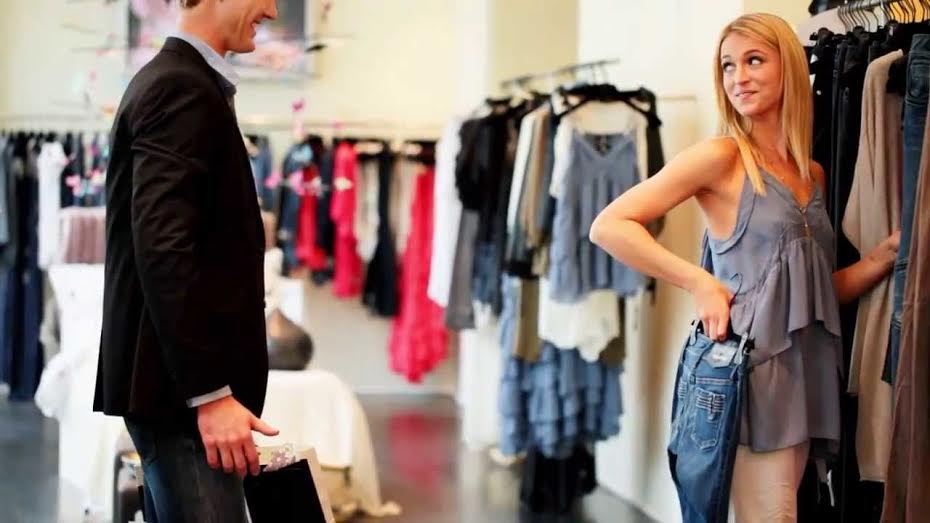 Surprisingly, silver-based technologies had only a 9% share of antimicrobial textile treatments in 2004, growing to 25% in 2011, according to a 2013 study entitled Comparative Evaluation of Antimicrobials for Textile Applications, authored by Windler, Height, and Nowack and published by Elsevier in the online journal Environment International.
The new, non-nano silver-based technologies have been engineered for improved ease of handling and durability, utilising silver salts from recycled silver products, or molecular ionic silver.
Started in 2009, PurThread® is a yarn-based technology that permanently embeds a silver salt into synthetic fibres, demonstrating a high degree of efficacy that outlasts 100 industrial washings.
Dow SILVADUR™, launched in 2012, is a technology that delivers silver ions in a liquid topical treatment, forming an acrylic-based polymer throughout the textile that provides a consistent and homogenous dose of antimicrobial odour control through 50 washings, using a low level of silver.
Recently introduced, Microban® SilverShield™ delivers silver salts via a proprietary bonding system that makes the finish highly resistant to washing and reduces the silver dosage required.
Brands weigh the pros and cons
The confusing claims and lack of a standardized testing protocol for textile antimicrobial treatments have made it difficult for retailers, brands, and textile manufacturers to choose among the competing technologies. With sustainability and transparency top of mind, some of the major athletic and performance apparel brands have simply stayed away from the technology entirely.
On the other hand, a surprising number of brands and retailers simply ask for the cheapest available antimicrobial formulation that will survive 10 – 20 home washes, according to several textile manufacturers, who declined to be quoted.
Other brands take a more thoughtful approach. With its impeccable eco credentials, Patagonia's endorsement of silver salt-based Polygiene®, made in Sweden, carries some weight. Made from recycled silver, the Polygiene technology is also highly regarded among European brands.
While global outdoor brand Columbia declined to reveal its specifications for choosing its antimicrobial technologies, Scott Trepanier, senior manager for PR and promotions, noted that "on a style-by-style basis, our global styles incorporating an antimicrobial have a sewn-in label disclosing the active biocide chemical."
Canadian manufacturer Lamour relies on silver-based antimicrobials for its base layer brand Terramar Sports, according to vice-president of product development and innovation Michael Smith. "We've always believed that silver was the number one antimicrobial, and in a micro porous yarn, silver could be very effective," he explains. "The yarn is very expensive, but we still use it in our high-end product. Where we've moved to topical finishes, we are most concerned with efficacy. The binder is very important."
The company now relies on a combination of yarns and finishes providing antimicrobial benefits, thermal regulation, and odour adsorption. "Our statistics show that these products are more in demand. The young people in the market like technology. We built our business on technology, and for the most part we are very specific with our suppliers," Smith continues.
New delivery systems improve performance
With the increased popularity of performance apparel, the new generation of silver-based antimicrobials could meet the growing need for odour-control products that offer measurable results, durability, and ease of use, along with low dosage and reduced depletion of the active ingredient. The eco-concept of fewer home launderings and increased garment longevity is an important aspect of the value proposition.
SILVADUR's silver ions are extracted at the molecular level and delivered via a water-based system; the resultant complexed polymer provides their controlled release in the presence of bacteria on the fabric. This approach to "intelligent freshness" is said to optimize antimicrobial efficacy.
Because SILVADUR is not particle-based, it is not depleted by use or in washing. "It's all about the delivery system. Particle-based delivery systems are archaic," believes SILVADUR's Bob Monticello, the lead technology application expert for the new Dow technology.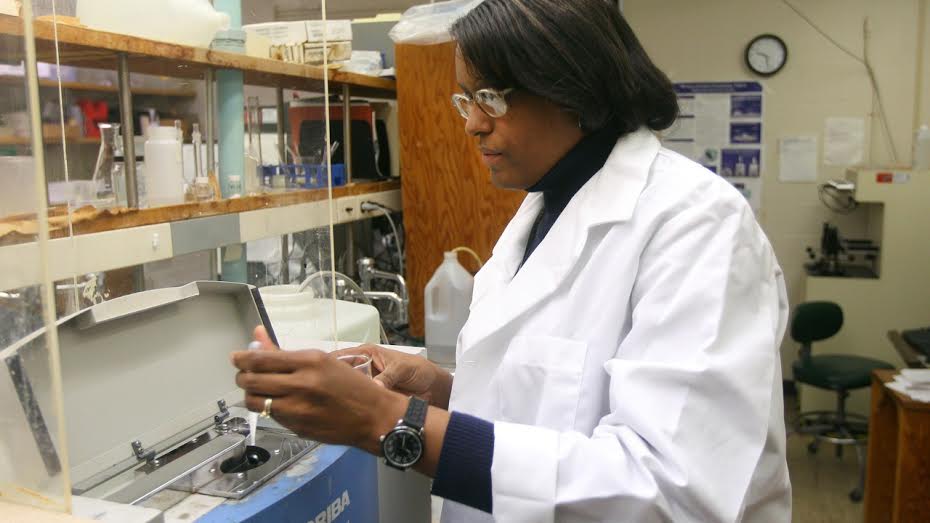 The controlled release of the silver ions also means that standard antimicrobial tests such as AATCC100 are not an appropriate means of measuring the product's efficacy. According to Monticello, a member of the International Antimicrobial Council (IAC), Dow tests SILVADUR using labs that specialize in antimicrobial textiles, and are certified by the IAC. He defines the test as "based on real life performance, defined and reproducible."
SILVADUR has also taken a unique marketing approach, choosing to launch the product in additional applications such as denim. Working with an independent research firm, the SILVADUR team discovered through a consumer survey that an antimicrobial technology would be welcome in denim.
"By providing odour control and bacteria reduction to denim, consumers are able to wash the product less, protecting the colour, fit, and stretch of their jeans," explains Karel Williams, global strategic marketing manager for Dow SILVADUR.
The DL 1961 Premium Denim line, which is treated with SILVADUR and available at Nordstrom in the US, is hang-tagged as "Intelligent Denim;" and the SILVADUR team is working with two other US-based denim brands to deliver product in store midyear.
"We didn't commercialize the product to take a share of a market that already exists—we want that, but we are in it to grow the market by offering a technology that can deliver on brand and retail expectations," Williams adds.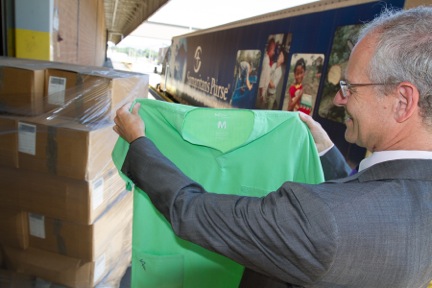 Microban also relies on a proprietary carrier for its SilverShield technology, which targets polyester-based performance fabrics. "The bonding system is critical," agrees Brian Aylward, director of liquid formulations R&D for Microban. "The trick is in the overall formulation. The carrier bonds the silver salt and makes it highly resistant to washing. It's way more durable."
Microban offers a number of antimicrobial technologies for a wide range of consumer products, and as such the umbrella brand provides a strong marketing platform. "Our survey showed limitations to the durability of the antimicrobial textile treatments in current commercial products after repeated washing," Aylward points out. "As Microban did not have a silver offering for textiles, we saw an opportunity to fill that space."
Microban uses the JIS L 1902 test of quantitative bacterial reduction, a test that is similar to AATCC100, but more accurately reflects real world conditions, simulating organic soiling during normal wear, according to Aylward.
In addition, Microban technicians partner with its mills on responsible use, storage, and disposal of the product. "It's not only our partners' reputation; it's Microban's" reminds Aylward.
"The launch has been well-received, and our partners are trialling and testing the product. We should see commercialization of SilverShield in the market towards the end of the year," he adds.
PurThread developed a unique process to embed man-made fibres with Eastman Kodak's silver antimicrobial agent, derived from recycled silver, at the manufacturing stage.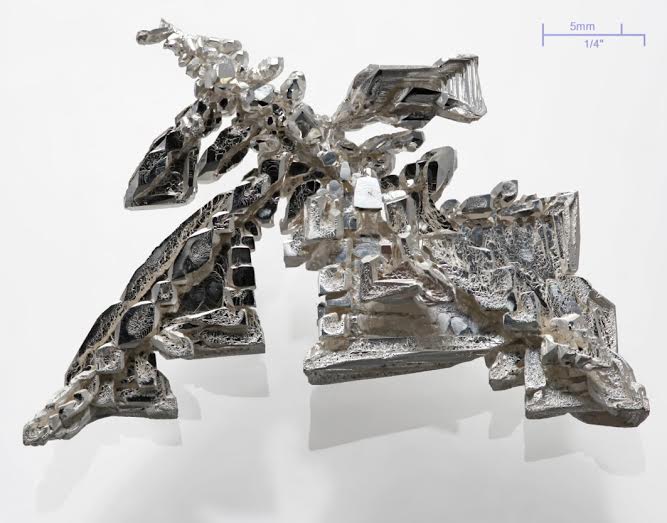 Originally targeted to industrial and hospital end uses, PurThread is rigorously tested to AATCC100 standards and found to withstand 100 industrial launderings including hydrogen peroxide and chlorine bleaching. PurThread was also shown to kill 99.99% of MRSA, Salmonella, E. coli, and P. acnes (among others) after four hours in university laboratory tests, showing future potential for health care and other applications.
Polyester yarns embedded with PurThread function like standard polyester in manufacturing, dyeing well in most colours, and blending with other fibres such as TENCEL® and elastane. The non-nano silver particles remain distributed throughout the fibre, and do not wash down the drain, according to PurThread CEO and president Lisa Grimes.
"We hold ourselves to extremely high standards, and we know we do what we say," insists Grimes. "I think the industry is starting to look more closely at test methods, and at what works in a real world setting."
A recently-announced partnership with global textile manufacturer Burlington, a part of the International Textile Group, will expand PurThread's presence into the markets for active wear, uniforms, military and special apparel. PurThread will also market its brand to consumers via hang tags reading "Protected by PurThread."
Making an informed choice
Whether the technology withstands 25, 50, or 100 washings, increasingly active and tech-savvy customers have a place for odour control in their wardrobes. As government and industry standards for health and environmental safety become more exacting, brands, retailers, and manufacturers owe it to themselves and their customers to do due diligence regarding new and existing antimicrobial technologies for odour control.